Hi there, we are Emoose. :)
Hi there, we're emoose. At Emoose, we're committed to promoting sustainable energy storage solutions and making them accessible to everyone. We believe that the power of progress lies in our ability to adapt, evolve and persevere – just like the moose, an animal that symbolizes strength and resilience. We strive to create energy solutions that cater to the needs of businesses, homes, and communities, delivering products that are reliable, safe, flexible, and sustainable, with you and the environment at the heart of our design. We'd love to invite you to join us and experience the power of progress. Together, we can push the boundaries of what's possible and create a sustainable future.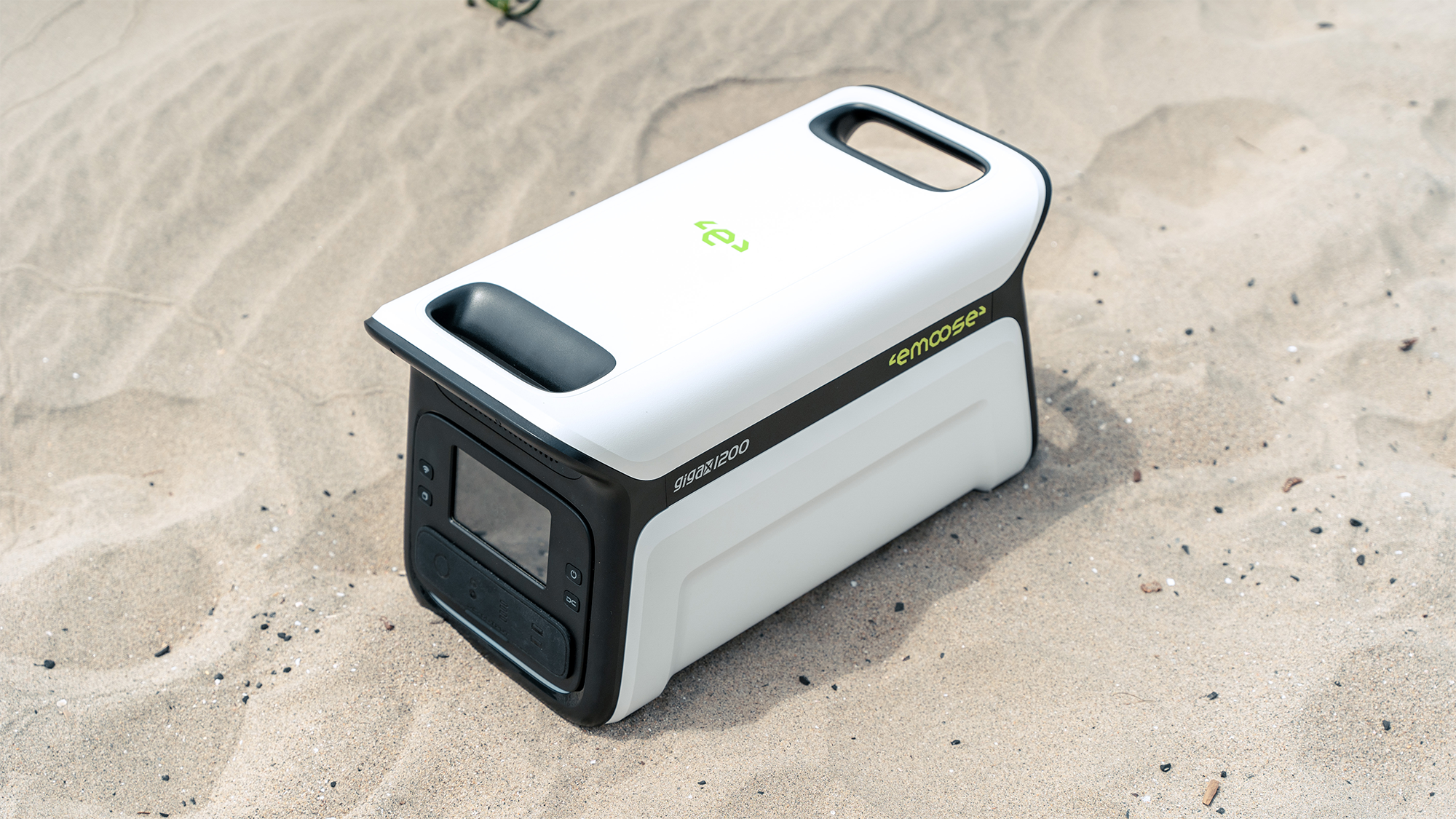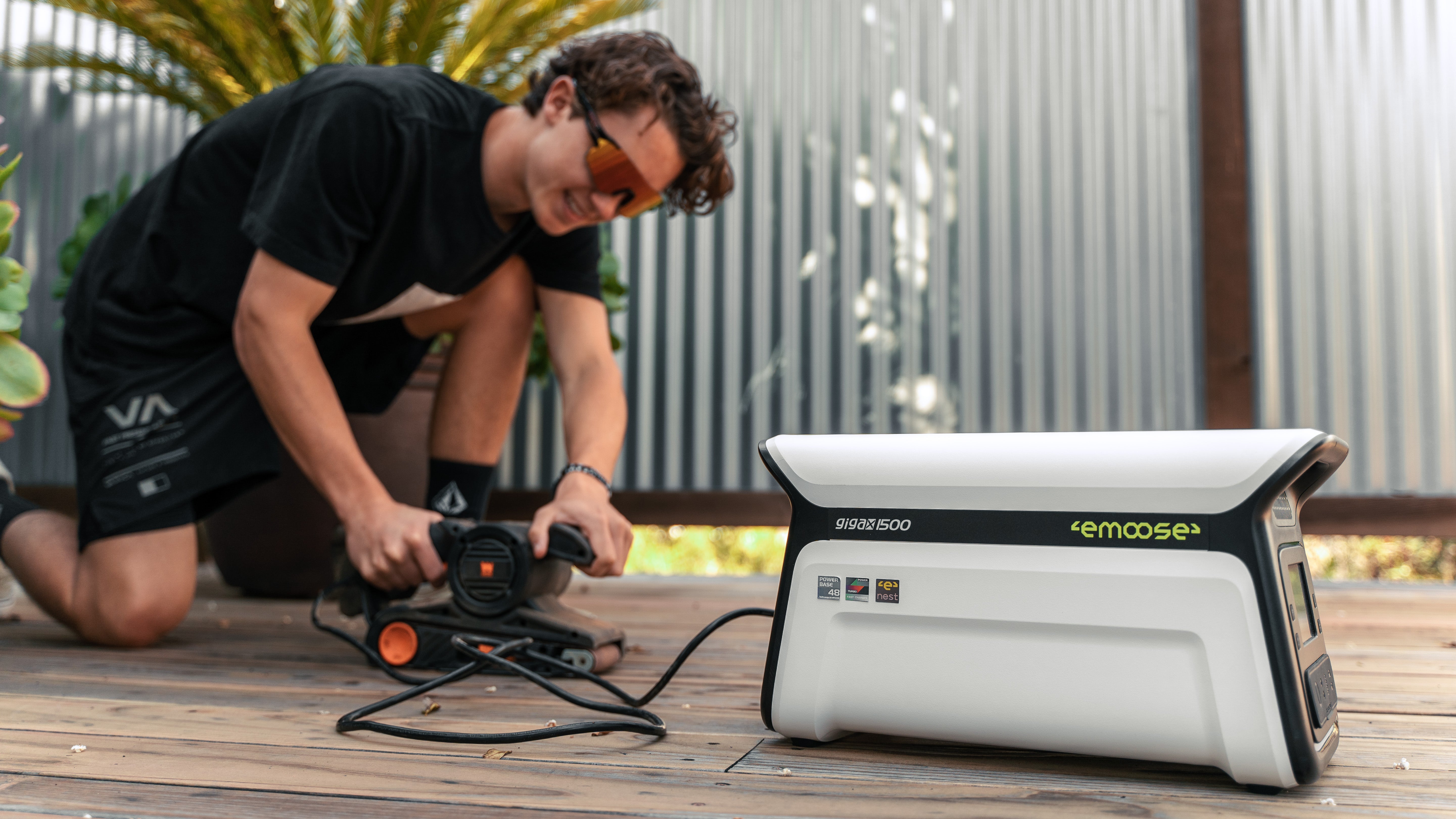 Safety Meets Innovation
Redefine the game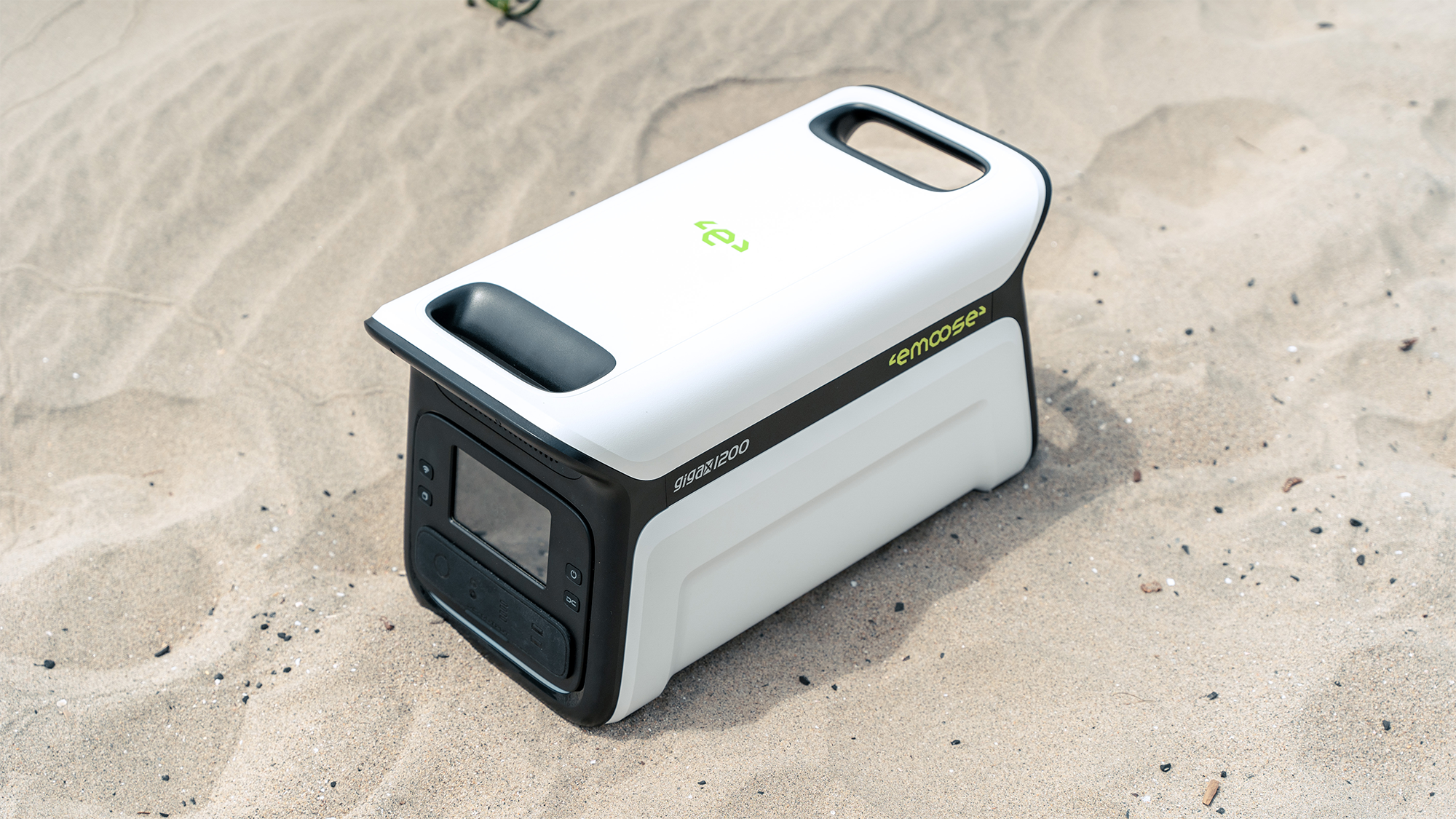 Outdoor Premier
80% in 36mins;100% in 60mins
1200Wh & 2400W
15kg True Portable
W&Wh Expendable
Introducing gigaX1200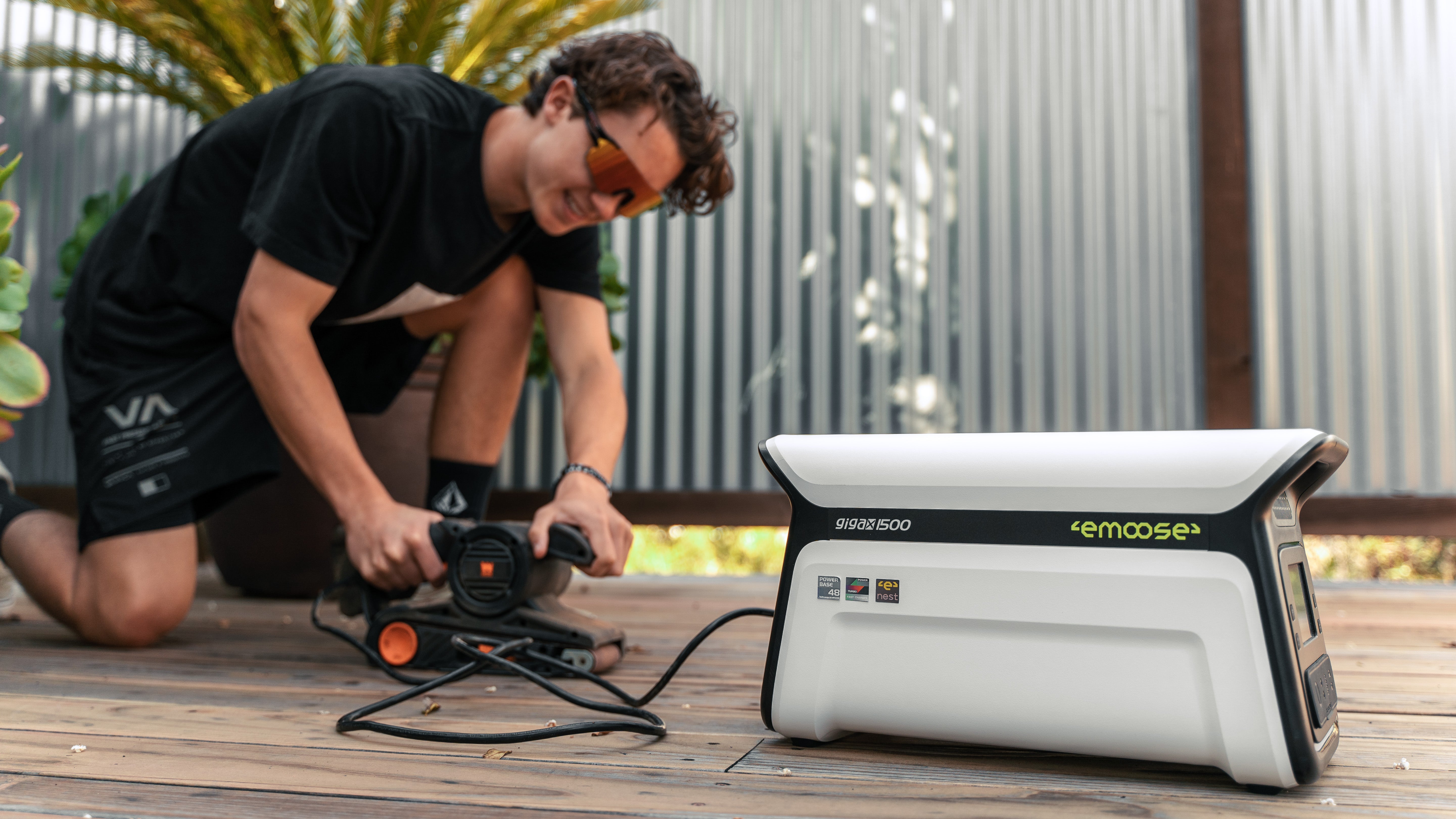 Best All Rounder
1500Wh in 14.5kg
0-80% Charged in 50mins
2400W Output
W&Wh Expendable
Introducing gigaX1500
Safety Meets Innovation
Redefine the game
2500Wh, 2400W
0-80% in 70mins
Expend to 5000Wh & 4800W
Smart Screen & APP Control
Introducing gigaX2500
Introducing emoose® gigaX
emoose® Powering the way you move. More Flexilbe, More Reliable, More Adaptable.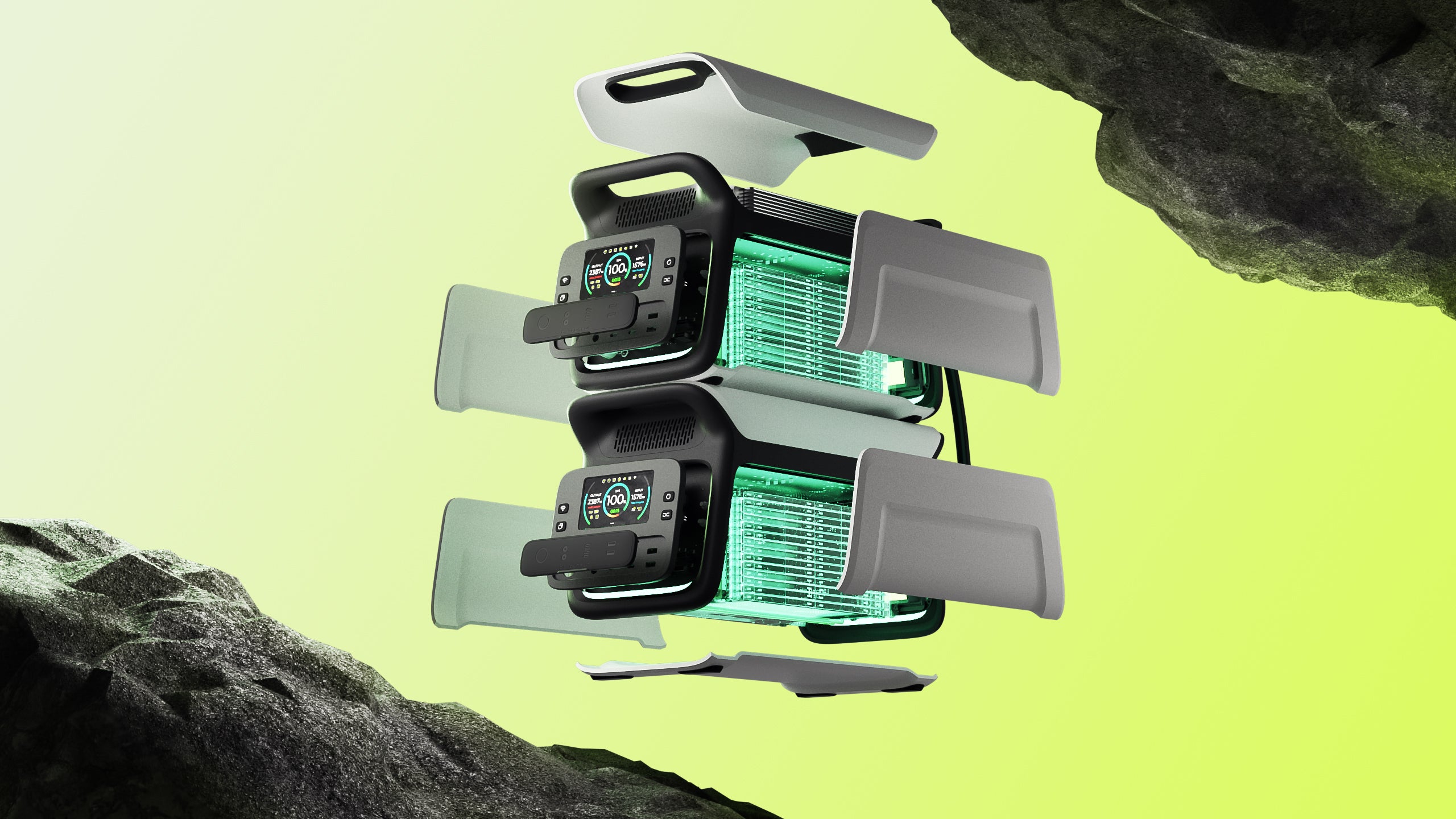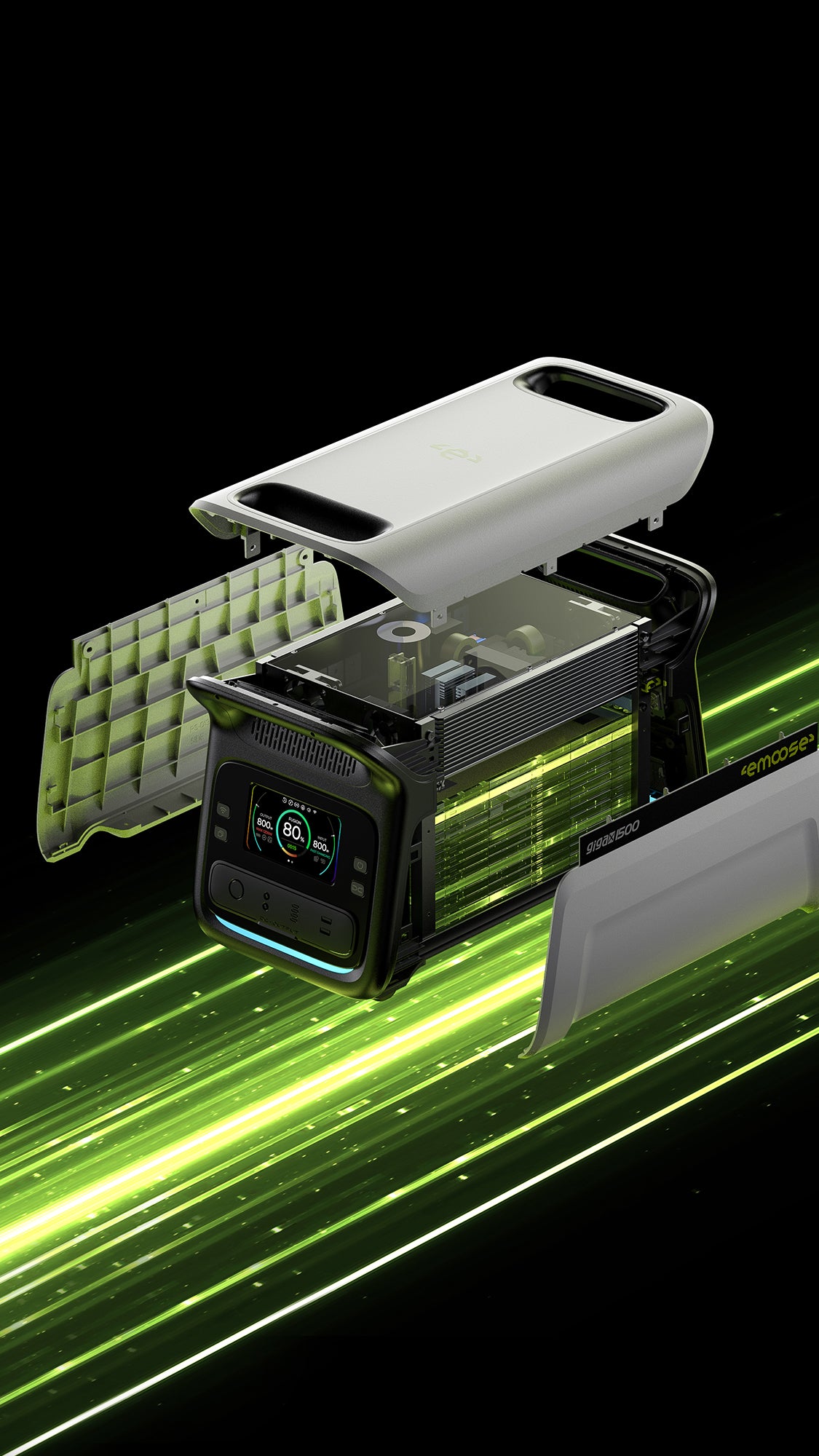 Breaking Barriers and Setting New Heights.
Double-Double and More Possibile.
Introuducing emoose®gigaDUO
Make Couple A Pair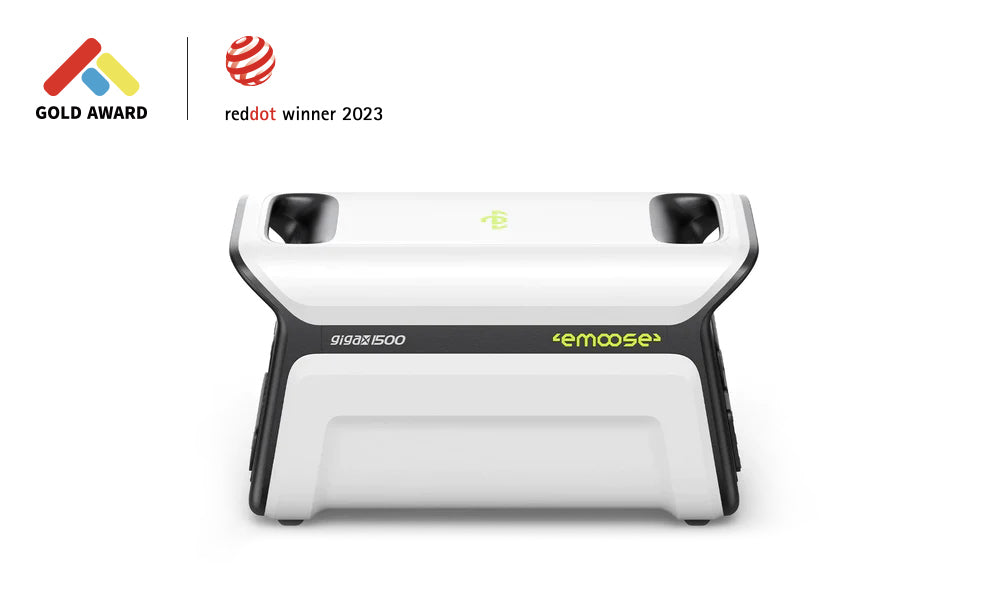 gigaX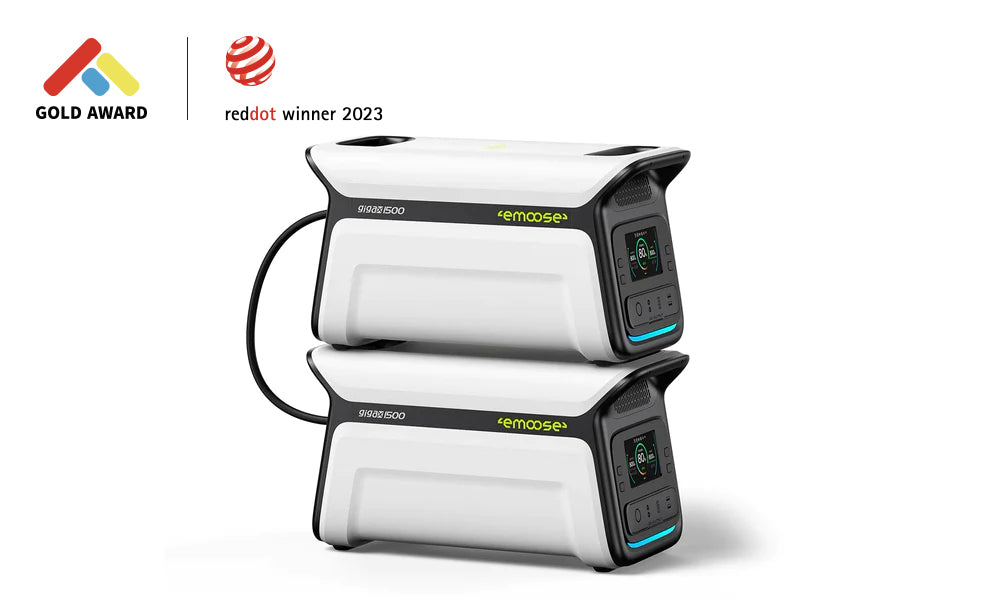 gigaDUO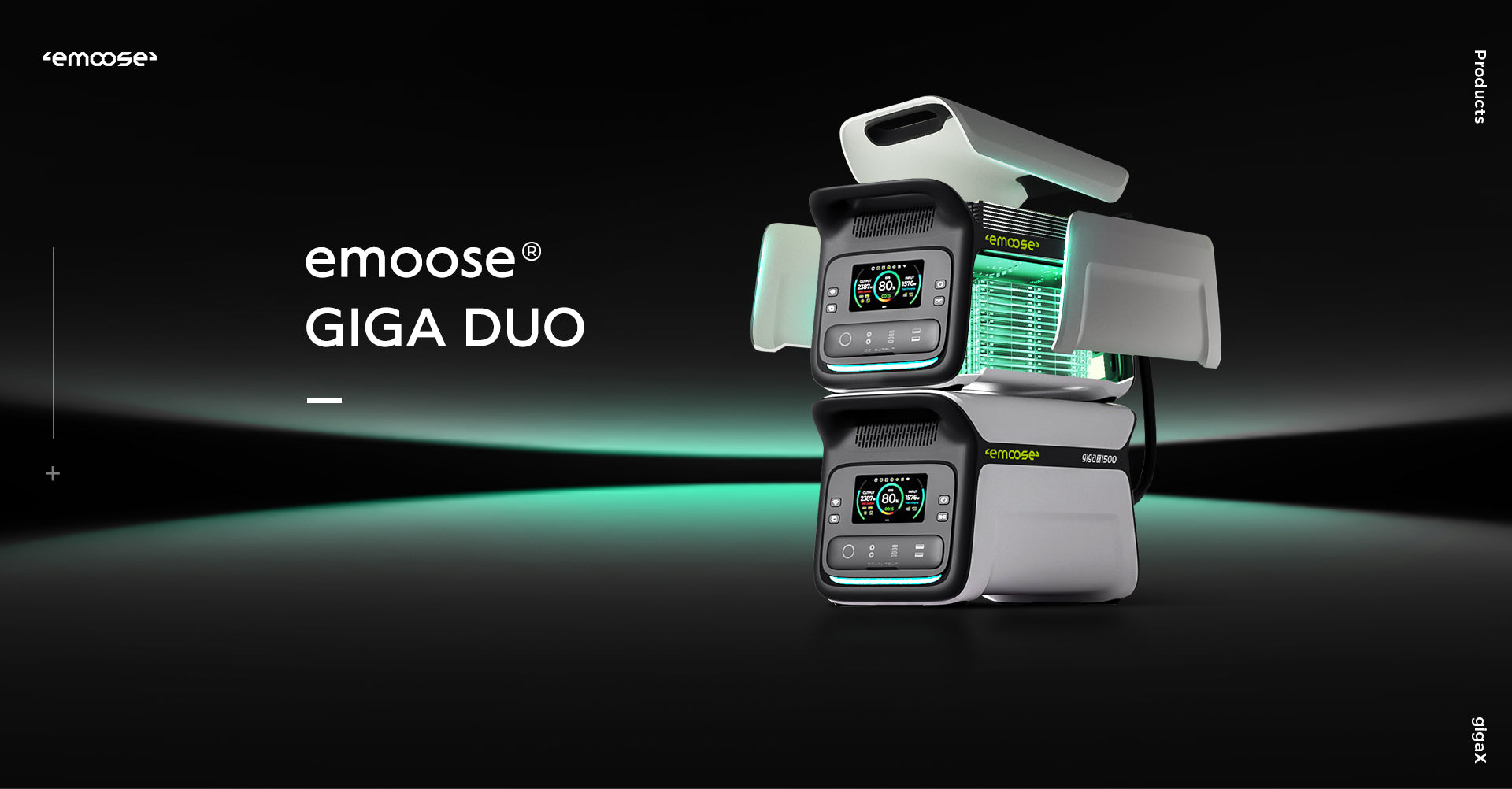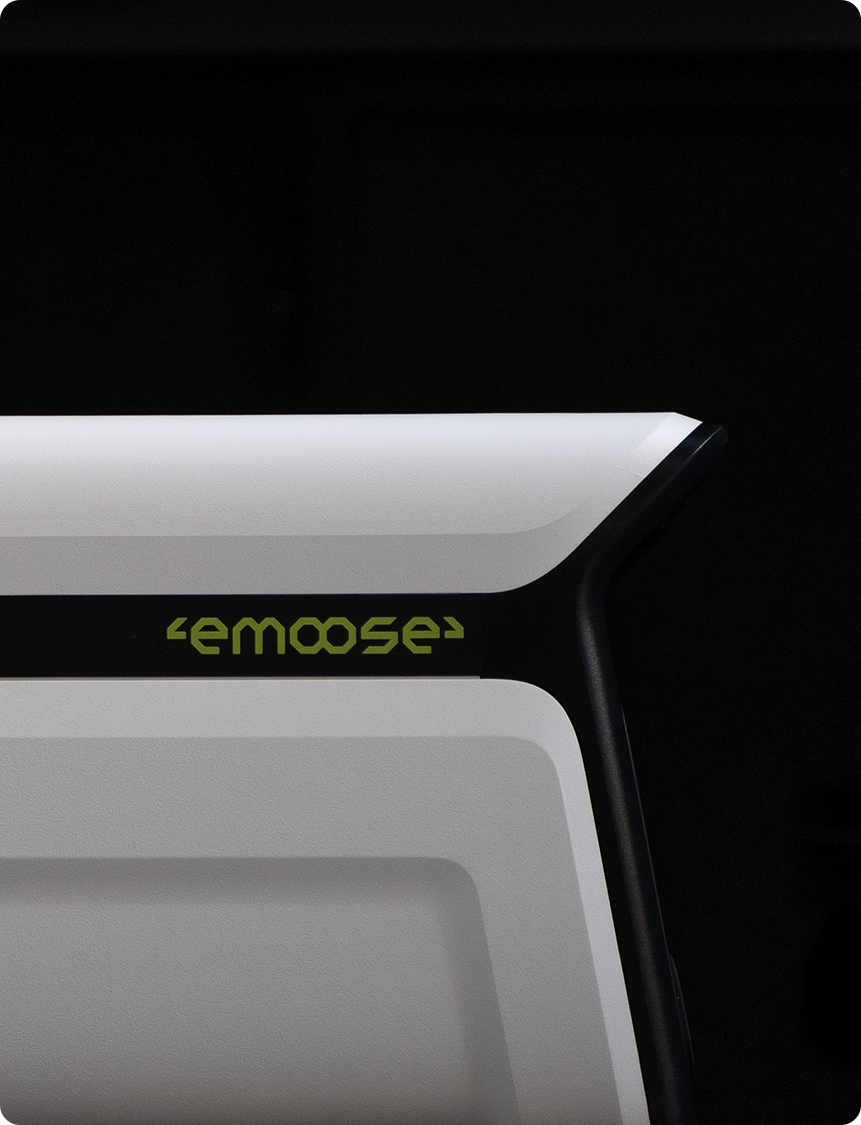 DUO MODE
Expand Capacity & Output at the Same Time
Customize the power output and capacity to suit your exact needs. Stay connected and productive with unparalleled power and versatility.
EXPLORE
The emoose gigaDUO is the world's first portable power station to feature both expanded capacity and output capabilities. With this unique technology, you can power high-demand devices with ease and enjoy the freedom of greater output in a compact, portable product.
emoose® giga
true portable in big capacity, enjoy pro level portable power station
99%
Power most
Home appliances
50mins
Recharge from
0% to 80%
5Year Warranty
Double Power
Double Capacity
As Seen On

DEEPER, HIGHER, FURTHER
Emoose symbolizes the power of progress, drawing strength from the challenges that come our way, be it in different seasons, terrains, or situations. We evolve, adapt and persevere – just like the moose.
FREE SHIPPING & 5-YEAR WARRANTY
We're consistently delivering cutting-edge technological advancements to transform the way we power our planet and the way you move.
contact: support@emoose.com